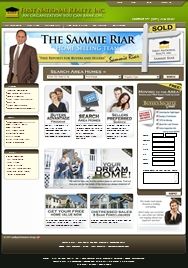 Though, people don't talk about it a lot. The difference between a happy stress-free home buying or selling experience, and an unhappy stressful experience is a individual who can guide you step by step to ensure that you avoid the pitfalls before they even become major issues .

First, you'll want an agent ready and able to make a commitment to you. We can and will do that.

Second, you'll want an agent with the experience needed to know the local neighborhoods, schools, market conditions, ordinances, etc. With our years of experience in the local market - We have the expertise and track record of success you need.

Third, you'll want an agent who embraces the convenience of technology without losing the personal touch. You'll love the resources available on my website and the e-mail alerts that we send, but these will never replace the time we spend with you, serving as your personal guide through this exciting process.

We value your time. The first thing we do is, meet with you and study your needs and objectives. Then we implement our focused strategy to make it less time consuming and a pleasant experience for you.